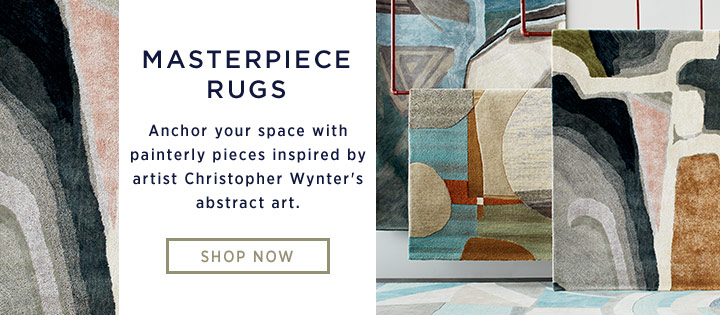 Rugs
Windows
Features
Great Values
Rugs & Windows
Rugs and window treatments are more than just decoration. These practical decorative elements help make your floors more comfortable, block light, absorb sound and improve privacy in the home. Utilizing west elm rugs and window treatments allows you to finish a room with our signature polished modernism, providing a pop of color, a neutral anchor or a hint of pattern where you want it.
Patterned Rugs
A chic patterned rug is a thing of beauty. Use it to offset a beautifully minimal furniture set or to complete an eclectic room with expertly mixed patterns. Available in a variety of gorgeous colors and practical sizes, you are sure to find just the right rug from our collection.
Solid Rugs
If you want to cover your floors in a single color, our solid rugs are just what you need. Available in consistent monochrome, subtle gradients and inwoven textures, our solid rugs are quietly captivating and richly comfortable. From clean lines to fringed edges, you can choose the amount of detail that works best for your style.
Window Treatments
With options ranging from thick, lustrous velvet curtains to sleek white Roman shades, our window treatments can suit any decor style. Thanks to our generous range of options, you can inject a sense of glamour into your space or let the rest of your decor stand out as you see fit. Pair your selection with our sturdy window hardware options. These curtain rods, rings and brackets use durable materials and practical features such as extendable length and tension mount styling to provide maximum utility and longevity. Choose from style options such as industrial designs to complete your window treatment setup.
Features
Keep an eye on our features section in the rugs and windows category to stay updated on our latest offerings, find design advice and explore featured products with which you might not be familiar. If you're always on the hunt for new ways to refresh your decor, keeping track of our latest rugs and window treatments can make changing the look and feel of a room into a simple project. Even adding a different curtain color can give your space a fresh new look without the effort of repainting or a complete design overhaul.